Order Take-Out Online or By Phone 905-940-1811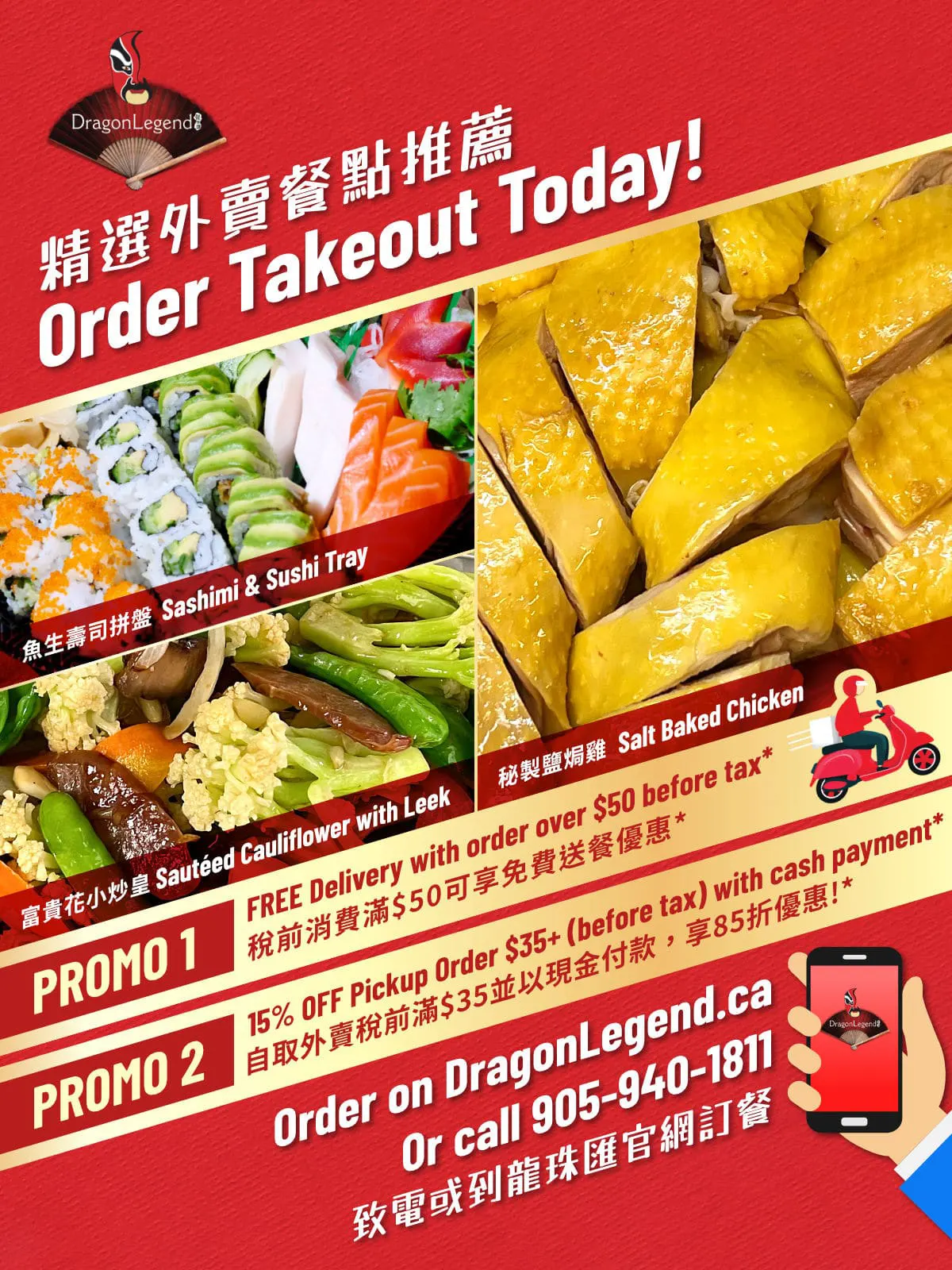 Dragon Legend insists on creating surprise and value for every customer. We are pursuing to maintain high quality service and best hygienic environment for your entire coming to our restaurant. We wish everyone can enjoy the time spend at Dragon Legend.
SUBSCRIBE TO OUR NEWSLETTER AND RECEIVE EXCLUSIVE PROMOTIONS!
25 Lanark Rd, Markham ON L3R 8E8
ORDER TODAY: (905) 940-1811
ORDER TODAY:
(905) 940-1811